Product Description
Taper Bushings Specification:
| | |
| --- | --- |
| Bushing No. | Bore |
| 1008 | 10.11.12.14.15.16.18.19.20.22.24.25 |
| 1108 | 10.11.12.14.15.16.18.19.20.22.24.25.28 |
| 1210 1215 | 11.12.14.15.16.18.19.20.22.24.25.28.30.32 |
| 1310 | 14.15.16.18.19.20.22.24.25.28.30.32.35 |
| 1610 1615 | 14.15.16.18.19.20.22.24.25.28.30.32.35.38.40.42 |
| 2012 2017 | 18.19.20.22.24.25.28.30.32.35.38.40.42.45.48.50 |
| 2517 2525 | 20.22.24.25.28.30.32.35.38.40.42.45.48.50.55.60 |
| 3571 3030 | 25.28.30.32.35.38.40.42.45.48.50.55.60.65.70.75 |
| 3525 3535 | 35.38.40.42.45.48.50.55.60.65.70.75.80.85.90 |
| 4030 4040 | 40.42.45.50.60.65.70.75.80.85.90.95.100 |
| 4535 4545 | 55.60.65.70.75.80.85.90.95.100.105.110 |
| 5040 5050 | 60.65.70.75.80.85.90.95.100.105.110.115.120.125 |
Use:
Mainly used in the mining, metallurgical, cement, chemicals,construction, buiding materials,
electric power, telecommunictions, textiles, and transportation departments.
Such as:
1. conveyor:Belt conveyor,AFC conveyor, chain conveyor, screw conveyor.
2. Pum:Water pump, oil pump, slush pump, etc.
3. Fan: Draft fan, fanner, boil fan, etc.
4. Excator:bucket excavator bucket, wheel excavators .
5. Crane:Tower crane, gantry crande, bridge crane.
6. Others:Various elevators, coal plough, ball mill, crusher, recreation machine.
7. Blender equipment, centrifuger, washer, leather-making machine, machine for recreation park mixer wire drawing machine.Extruder, dregs crusher of boiler.
8. Plastic feeder, rubber smelling machine, etc.
 
Main Products:
1. Timing Belt Pulley (Synchronous Pulley), Timing Bar, Clamping Plate; 
2. Forging, Casting, Stampling Part; 
3. V Belt Pulley and Taper Lock Bush; Sprocket, Idler and Plate Wheel;Spur Gear, Bevel Gear, Rack;  
4. Shaft Locking Device: could be alternative for Ringfeder, Sati, Chiaravalli, Tollok, etc.; 
5. Shaft Coupling:including Miniature couplings, Curved tooth coupling, Chain coupling, HRC coupling, Normex coupling, Type coupling, GE Coupling, torque limiter, Universal Joint;  
6. Shaft Collars: including Setscrew Type, Single Split and Double Splits; 
7. Gear & Rack: Spur gear/rack, bevel gear, helical gear/rack
8. Other customized Machining Parts according to drawings (OEM).
PACKING
Packaging
                      
    Packing  

 

We use standard export wooden case, carton and pallet, but we can also pack it as per your special requirements.
OUR COMPANY
 
ZheJiang Mighty Machinery Co., Ltd. specializes in offering best service and the most competitive price for our customer.
After over 10 years' hard work, MIGHTY's business has grown rapidly and become an important partner for oversea clients in the industrial field and become a holding company for 3 manufacturing factories.
MIGHTY's products have obtained reputation of domestic and oversea customers with taking advantage of technology, management, quality and very competitive price.
Your satisfaction is the biggest motivation for our work, choose us to get high quality products and best service.

OUR FACTORY
FAQ
Q: Are you trading company or manufacturer ?
A: We are factory.
Q: How long is your delivery time?
A: Generally it is 5-10 days if the goods are in stock. or it is 15-20 days if the goods are not in stock, it is according to quantity.
Q: Do you provide samples ? is it free or extra ?
A: Yes, we could offer the sample for free charge but do not pay the cost of freight.
Q: What is your terms of payment ?
A: Payment=1000USD, 30% T/T in advance ,balance before shippment.
We warmly welcome friends from domestic and abroad come to us for business negotiation and cooperation for mutual benefit.To supply customers excellent quality products with good price and punctual delivery time is our responsibility.
Bushing Application, Type and Compression Capability
Bushings are cylindrical bushings used in machinery. It prevents wear of moving parts and is often used as an enclosure. Bushings are also known as plain bearings or sleeve bearings. You may be wondering what these parts do and how they work, but this article aims to answer all your questions. We'll cover bushing applications, types and compression capabilities so you can choose the right 1 for your needs.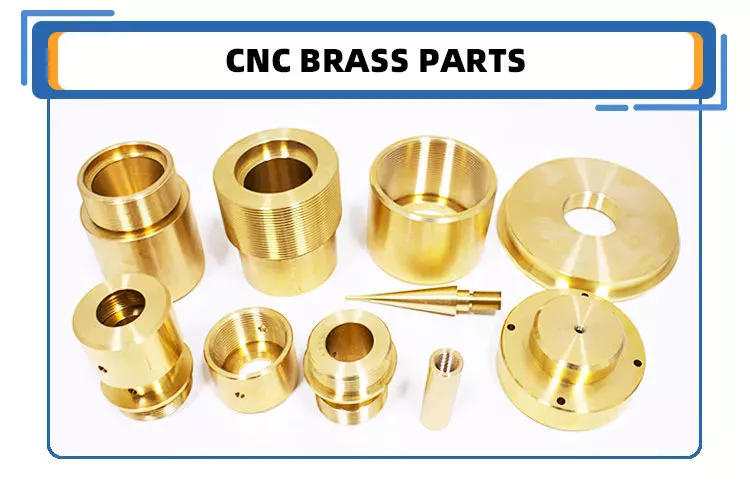 application
A bushing is a mechanical component that plays an important role in many different fields. In addition to being very practical, it helps reduce noise, vibration, wear and provides anti-corrosion properties. These properties help mechanical equipment in various ways, including making it easier to maintain and reducing its overall structure. The functionality of an enclosure depends on its purpose and environment. This article will discuss some of the most common applications of casing.
For example, in an aircraft, the bushing assembly 16 may be used for the bulkhead isolator 40 . The bushing assembly 16 provides the interfaces and paths required for current flow. In this manner, the sleeve assembly provides a secure, reliable connection between 2 objects with different electrical charges. They also prevent sparking by increasing the electrical conductivity of the component and reducing its resistivity, thereby minimizing the chance of spark formation.
Another common application for bushings is as a support shaft. Unlike bearings, bushings operate by sliding between 2 moving surfaces. As a result, they reduce friction and handling stress, reducing overall maintenance costs. Typically, the bushing is made of brass or bronze. The benefits of bushings are similar to those of bearings. They help extend the life of rotating machines by reducing frictional energy loss and wear.
In addition to identifying growth opportunities and minimizing risks, the Bushing Anti-Vibration Mounts Market report provides insights into the dynamics of the industry and its key players. The report covers global market size, applications, growth prospects, challenges and regional forecasts. The detailed section on Bushing Anti-Vibration Mounts industry provides insights on demand and supply along with competitive analysis at regional and country level.
type
There are several types of bushings. Among them, the SF6 insulating sleeve has the simplest structure and is based on composite hollow insulators. It also has several metal shielding cylinders for regulating the electric field within the enclosure and another for grounding the metal shield. In addition to being lightweight, this sleeve is also very durable, but the diameter of its shield electrode is very large, which means special installation and handling procedures are required.
Linear bushings are usually pressed into the bore of the shaft and provide support as the shaft moves in/out. Non-press-fit bushings are held in place by snap rings or pins. For certain applications, engineers often choose bushings over bearings and vice versa. That's why. Below are some common bushing types. If you need to buy, make sure you know how to tell them apart.
OIP bushings are used for oil-filled cable boxes, and oil-to-oil bushings are used for EHV power transformers. The main components of the OIP enclosure are shown in Figure 7a. If you are considering this type of bushing for your specific application, you need to make sure you understand your specific requirements. You can also consult your local engineering department for more information.
All types of bushings should be tested for IR and capacitance. The test tap should be securely attached to the bushing flange. If damaged bushings are found, replace them immediately. Be sure to keep complete records of the enclosure for routine maintenance and any IR testing. Also, be sure to pay attention to tan d and thermal vision measurements.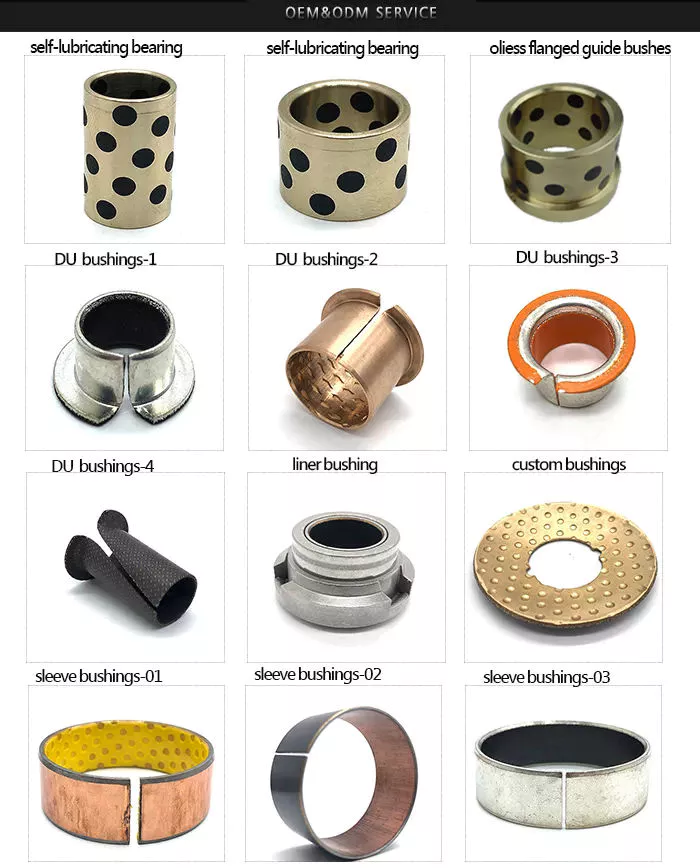 Compressive ability
There are several things to consider when choosing an enclosure. First, the material. There are 2 main types of bushings: those made of filled Teflon and those made of polyester resin. The former has the highest compressive strength, while the latter has a lower compressive capacity. If you need small amounts, glass-filled nylon bushings are the most common and best option. Glass-filled nylon is an economical material with a compressive strength of 36,000 lbs.
Second, the material used for the enclosure must be able to withstand the load. For example, bronze bushings can cause metal shavings to fall into the papermaking process. CG materials can withstand very high levels of moisture, which can damage bushings that require lubrication. Additionally, these materials can operate for extended periods of time without lubrication. This is particularly advantageous in the paper industry, since the casing operates in a humid environment.
In addition to the material and its composition, other characteristics of the enclosure must also be considered, including its operating temperature. Although frictional heat from moving loads and the temperature of the bushing itself can affect the performance of the bushing, these factors determine its service life. For high temperature applications, the PV of the enclosure should be kept low. On the other hand, plastic bushings are generally less heat resistant than metal bushings. In addition, plastic sleeves have a high rate of thermal expansion. To avoid this, size control is also important.
Low pressure bushings have different requirements. An 800 MVA installation requires a low voltage bushing rated at 14 000 A. The palm assembly of the transformer also features a large central copper cylinder for electrical current. The bushing must withstand this amount of current and must maintain an even distribution of current in the transformer tank. If there is a leak, the bushing must be able to resist the leak so as not to damage the transformer.
cost
The cost of new control arm bushings varies widely. Some parts are cheaper than others, and a new part is only $200. However, if you replace the 4 control bushings in your car, the cost can exceed $1,200. The cost breakdown for each section is listed below. If you plan to replace all four, the cost of each bushing may range from $200 to $500.
The control arm bushing bears the brunt of the forces generated by the tire and is parallel to the direction of the force. However, over time, these components wear out and need to be replaced. Replacing 1 control arm bushing costs between $300 and $1,200. However, the cost of replacing each arm bushing depends on your car model and driving habits. The control arm bushings should last about 100,000 miles before needing replacement.
The repair process for control arm bushings is time consuming and expensive. Also, they may need to remove the heat shield or bracket. In either case, the procedure is simple. Stabilizer bar brackets are usually attached with 1 or 2 mounting bolts. They can also be secured with nuts or threaded holes. All you need is a wrench to remove them.
The control arm bushings are made of 2 metal cylinders and a thick rubber bushing. These parts can deteriorate from potholes, off-roading or accidents. Because they are made of rubber, the parts are more expensive than new. Buying used ones can save you money because you don't need to install them yourself. However, if you do plan on fixing a luxury car yourself, be sure to find 1 that has a warranty and warranty.

maintain
To prevent your vehicle from overheating and leaking oil, a properly functioning bushing must be used. If the oil level is too low, you will need to check the mounting bolts to make sure they are properly tightened. Check gasket to ensure proper compression is applied, replace bushing if necessary. You should notify your vehicle manufacturer if your vehicle is immersed in oil. Whenever an oil leak occurs, it is very important to replace the oil-filled bushing.
Another important aspect of bushing maintenance is the detection and correction of partial discharges. Partial discharge is caused by current entering the bushing. Partial discharge can cause tree-like structures, cracks and carbonization in the discharge channel, which can eventually damage the casing. Early detection of these processes is critical to ensuring that your vehicle's bushings are properly maintained. Identifying and repairing partial discharges is critical to ensuring optimal operation, regardless of the type of pump or motor.
To diagnose casing condition, perform several tests. You can use tan d measurement, which is a powerful tool for detecting the ingress of water and moisture. You can also use power factor measurements to detect localized defects and aging effects. You can also check the oil level by performing an infrared check. After completing these tests, you will be able to determine if there is enough oil in the casing.
If the oil level in the transformer is too low, water and air may leak into the transformer. To avoid this problem, be sure to check the MOG and transformer oil levels. If the silicone is pink, replace it. You should also check the function of the oil pump, fan and control circuits annually. Check the physical condition of the pump and fan and whether they need to be replaced. Clean the transformer bushing with a soft cotton cloth and inspect for cracks.