Product Description
Product Description
High quality taper bush taper lock supplier
Taper Lock Bush model as below:
1008,1108,1210,1215,1310,1610,1615,2012,2517,2525,3571,3030,
3535,4040,4545,5050,6050, 7060, 8060, 10085, 125710
Material of Taper Bush: Cast Iron, GG22, GG25, steel(45)
Surface treatment: Black-phosphated or original color without finishing
Advantages of Taper Bush:
*Easy on-easy off;
*Machined to high precise tolerance;
*A full range of both metric and inch sizes taper bushes are available;
*ISO9001:2008 certificated;
*Most of our Taper lock bushes are exported to Europe and North America.
Feature:
1.  The simple design allows for easy maintenance, it is a simple easy-on, easy-off process.
2. Machined to high precise tolerance
3. A full range of both metric and imperial sizes taper bushes are available
4. Complete short reach range available, for compact lightweight assemblies
Taper Bush 
1.Model: 1008-5050,6050-12100
2.Material: High grade cast iron GG22-GG25;Steel C45
3.Surface treatment: Blank/phosphated/black finished
QD Bushing 
1.Model:H/JA/SH/SDS/SD/SK/SF/E/F/J/M/N/P/W/S,orG/H/P1/P2/P3/B/Q1/Q2/Q3/R1/R2/S1/S2/U0/U1/U2/W1/W2/Y0 
2.Material: Cast iron GG25/steel;
3.Surface treatment: Blank/phosphated/black finished
Name

Taper Bush

Surface treatment

Blank/phosphated/black finished

Model

1008-5050,6050-12100

Material

Cast Iron GG22-GG25,Steel C45

QD Bushing model

H/JA/SH/SDS/SD/SK/SF/E/F/J/M/N/P/W/S,orG/H/P1/P2/P3/B/Q1/Q2/Q3/R1/R2/S1/S2/U0/U1/U2/W1/W2/Y0
Product Parameters
Packaging & Shipping
All the products can be packed in cartons,or,you can choose the pallet packing.
MADE IN CHINA can be pressed on wooden cases.Land,air,sea transportation are available.UPS,DHL,TNT,
FedEx and EMS are all supported.
Company Profile
About Mighty Machinery
ZheJiang Mighty Machinery Co., Ltd., specializes in manufacturing Mechanical Power Transmission Products. After over 13 years hard work, MIGHTY have already get the certificate of ISO9001:2000 and become a holding company for 3 manufacturing factories. 
MIGHTY advantage
1, Abundant experience  in the mechanical processing industries.
2,Large quality of various material purchase and stock in warhouse which ensure the low cost for the material and  production in time.
3,Now have 5 technical staff, we have strong capacity for design and process design, and more than 70 worker now work in our FTY and  double shift eveyday.
4,Strick quality control are apply in the whole prodution. we have incoming inspection,process inspection and final production inspection which can ensure the perfect of the goods quality.
5,Long time cooperate with the Global Buyer, make us easy to understand the csutomer and handle the export.
FAQ
Q: How long can I get reply after send inquiry?
A: All inquiries will be replied within 12 hours, also you may call us at any time.
 
Q: How soon can I get sample ?
A: Generally standard sample can be send out within 7days, and for the customize parts, it will depond on the detail requirment.
 
Q:What information should I give to you for inquiry?
A:Pls send the detail of the specification and QTY, also specail demands etc, and it's better you can send us the detail drawings or catalogue.
Q: If I don't have drawing or catalogue, how can I get sample ?
A:If you don't have the drawing or catalogue, you can send us your sample, so we can make the drawing and sample accordingly.
Q:What is the Warranty for your products?
A:Normally our warranty is 1 year.
The benefits of rubber bushings and how they work
If you have experienced increased vibration while driving, you know the importance of replacing the control arm bushings. The resulting metal-to-metal contact can cause annoying driving problems and be a threat to your safety. Over time, the control arm bushings begin to wear out, a process that can be exacerbated by harsh driving conditions and environmental factors. Additionally, larger tires that are more susceptible to bushing wear are also prone to increased vibration transfer, especially for vehicles with shorter sidewalls. Additionally, these plus-sized tires, which are designed to fit on larger rims, have a higher risk of transmitting vibrations through the bushings.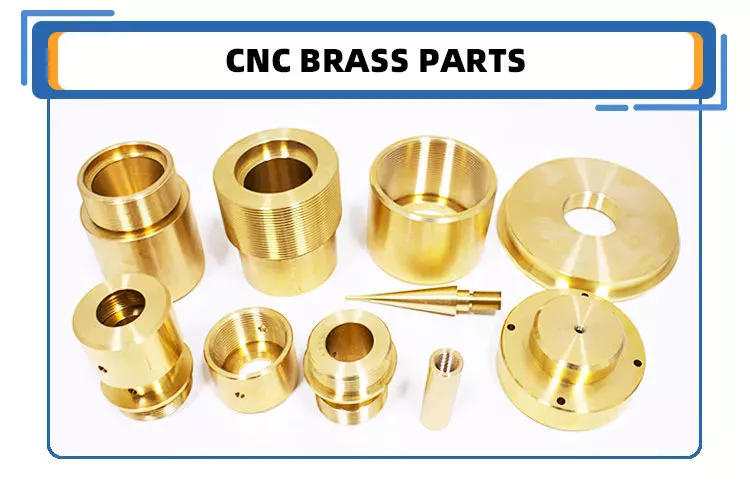 rubber
Rubber bushings are rubber tubes that are glued into the inner or outer curve of a cylindrical metal part. The rubber is made of polyurethane and is usually prestressed to avoid breaking during installation. In some cases, the material is also elastic, so it can slide. These properties make rubber bushings an integral part of a vehicle's suspension system. Here are some benefits of rubber bushings and how they work.
Rubber bushings are used to isolate and reduce vibration caused by the movement of the 2 pieces of equipment. They are usually placed between 2 pieces of machinery, such as gears or balls. By preventing vibrations, rubber bushings improve machine function and service life. In addition to improving the overall performance of the machine, the rubber bushing reduces noise and protects the operator from injury. The rubber on the shock absorber also acts as a vibration isolator. It suppresses the energy produced when the 2 parts of the machine interact. They allow a small amount of movement but minimize vibration.
Both rubber and polyurethane bushings have their advantages and disadvantages. The former is the cheapest, but not as durable as polyurethane. Compared to polyurethane, rubber bushings are a better choice for daily commutes, especially long commutes. Polyurethane bushings provide better steering control and road feel than rubber, but can be more expensive than the former. So how do you choose between polyurethane and rubber bushings?
Polyurethane
Unlike rubber, polyurethane bushings resist high stress environments and normal cycling. This makes them an excellent choice for performance builds. However, there are some disadvantages to using polyurethane bushings. Read on to learn about the advantages and disadvantages of polyurethane bushings in suspension applications. Also, see if a polyurethane bushing is suitable for your vehicle.
Choosing the right bushing for your needs depends entirely on your budget and application. Softer bushings have the lowest performance but may have the lowest NVH. Polyurethane bushings, on the other hand, may be more articulated, but less articulated. Depending on your needs, you can choose a combination of features and tradeoffs. While these are good options for everyday use, for racing and hardcore handling applications, a softer option may be a better choice.
The initial hardness of the polyurethane bushing is higher than that of the rubber bushing. The difference between the 2 materials is determined by durometer testing. Polyurethane has a higher hardness than rubber because it does not react to load in the same way. The harder the rubber, the less elastic, and the higher the tear. This makes it an excellent choice for bushings in a variety of applications.
hard
Solid bushings replace the standard bushings on the subframe, eliminating axle clutter. New bushings raise the subframe by 0.59″ (15mm), correcting the roll center. Plus, they don't create cabin noise. So you can install these bushings even when your vehicle is lowered. But you should consider some facts when installing solid casing. Read on to learn more about these casings.
The stiffest bushing material currently available is solid aluminum. This material hardly absorbs vibrations, but it is not recommended for everyday use. Its stiffness makes it ideal for rail vehicles. The aluminum housing is prone to wear and tear and may not be suitable for street use. However, the solid aluminum bushings provide the stiffest feel and chassis feedback. However, if you want the best performance in everyday driving, you should choose a polyurethane bushing. They have lower friction properties and eliminate binding.
Sturdy subframe bushings will provide more driver feedback. Additionally, it will strengthen the rear body, eliminating any movement caused by the subframe. You can see this structural integration on the M3 and M4 models. The benefits of solid subframe bushings are numerous. They will improve rear-end handling without compromising drivability. So if you plan to install a solid subframe bushing, be sure to choose a solid bushing.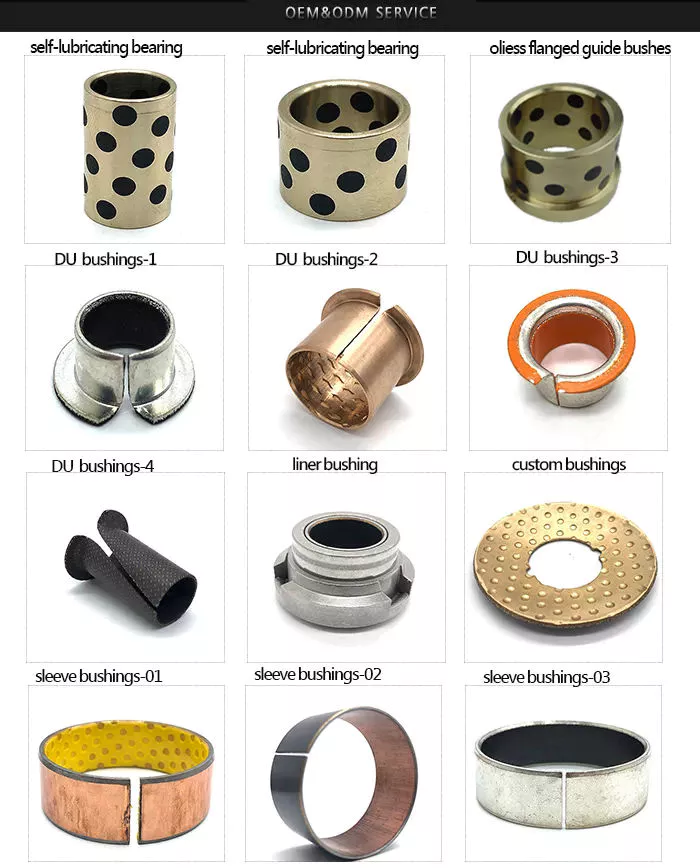 Capacitor classification
In the circuit, there is a high electric field on both sides of the capacitor grading bushing. This is due to their capacitor cores. The dielectric properties of the primary insulating layer have a great influence on the electric field distribution within the bushing. This article discusses the advantages and disadvantages of capacitor grade bushings. This article discusses the advantages and disadvantages of grading bushings for capacitors in DC power systems.
One disadvantage of capacitor grading bushings is that they are not suitable for higher voltages. Capacitor grading bushings are prone to serious heating problems. This may reduce their long-term reliability. The main disadvantage of capacitor grading bushings is that they increase the radial thermal gradient of the main insulation. This can lead to dielectric breakdown.
Capacitor grading bushing adopts cylindrical structure, which can suppress the influence of temperature on electric field distribution. This reduces the coefficient of inhomogeneity of the electric field in the confinement layer. Capacitor grading bushings have a uniform electric field distribution across their primary insulation. Capacitive graded bushings are also more reliable than nonlinear bushings.
Electric field variation is the most important cause of failure. The electrode extension layer can be patterned to control the electric field to avoid flashover or partial discharge of the primary insulating material. This design can be incorporated into capacitor grading bushings to provide better electric fields in high voltage applications. This type of bushing is suitable for a wide range of applications. This article discusses the advantages and disadvantages of capacitor grade bushings.
Metal
When choosing between plastic and metal sleeves, it is important to choose a product that can handle the required load. Plastic bushings tend to deteriorate and often crack under heavy loads, reducing their mechanical strength and service life. Metal bushings, on the other hand, conduct heat more efficiently, preventing any damage to the mating surfaces. Plastic bushings can also be made with lubricating fillers added to a resin matrix.
Plastic bushings have many advantages over metal bushings, including being cheap and versatile. Plastic bushings are now used in many industries because they are inexpensive and quick to install. These plastic products are also self-lubricating and require less maintenance than metals. They are often used in applications where maintenance costs are high or parts are difficult to access. Also, if they are prone to wear and tear, they are easy to replace.
Metal bushings can be made of PTFE, plastic or bronze and are self-lubricating. Graphite plugs are also available for some metal bushings. Their high load capacity and excellent fatigue resistance make them a popular choice for automotive applications. The bi-metallic sintered bronze layer in these products provides excellent load-carrying capacity and good friction properties. The steel backing also helps reduce processing time and avoids the need for additional pre-lubrication.

plastic
A plastic bushing is a small ball of material that is screwed onto a nut or locknut on a mechanical assembly. Plastic bushings are very durable and have a low coefficient of friction, making them a better choice for durable parts. Since they do not require lubrication, they last longer and cost less than their metal counterparts. Unlike metal bushings, plastic bushings also don't scratch or attract dirt.
One type of acetal sleeve is called SF-2. It is made of metal alloy, cold rolled steel and bronze spherical powder. A small amount of surface plastic penetrated into the voids of the copper spherical powder. Plastic bushings are available in a variety of colors, depending on the intended application. SF-2 is available in black or grey RAL 7040. Its d1 diameter is sufficient for most applications.
Another acetal sleeve is UHMW-PE. This material is used in the production of bearings and in low load applications. This material can withstand pressures from 500 to 800 PSI and is widely available. It is also self-lubricating and readily available. Due to its high resistance to temperature and chemical agents, it is an excellent choice for low-load industrial applications. If you're in the market for an alternative to nylon, consider acetal.
Positional tolerances in many automotive components can cause misalignment. Misaligned plastic bushings can negatively impact the driver's experience. For example, the cross tubes used to mount the seat to the frame are made by a stamping process. The result is a misalignment that can increase torque. Also, the plastic bushing is pushed to 1 side of the shaft. The increased pressure results in higher friction, which ultimately results in a poor driving experience.
v