Product Description
Product Description
IMPORTANT NOTICE: FOR THE BEST VIEW OF ALL PRODUCTS, PLEASE CONTACT WITH US FOR SAMPLE BOOK.
Product name: Iron hinge Steel Bullet Welding Weld-on Teardrop Weldable Hinge Add Grease Nipple Zerk with Spacer or Ball Bearing
QDHTS is worthy of your choice and decision, because every piece of QDHTS hinge must satisfy the following conditions:
Internal processing: GREASED from factory to ensure , silky smooth, soft-close-like door swing operation.
Ball bearing: Extremely SMOOTH and QUIET operation, perfect for any commercial or intensively used door.
Material: EXTRAODINARY CONSTRUCTION – These door hinges are made of high-quality iron, solid and durable, you would be surprised how Long-Lasting it gonna be. The STRONG Riveted Pin also provides additional security.
NO Squeak Ever – Our door hinges are specifically manufactured with Electroplating Coatings. They are HIGHLY RUST RESITANT and include the damping oil feature which is built to reduce metal-to-metal friction.
Surface treatment: Attention to DETIAL: Truly best-in-class finish, styling and performance.
Screws :The screws are propery finished to match EXACT COLOR of the door hinges.
Packing: Each pair of hinges comes individually packaged in polybag to maintain its finish surface intact unlike no other.
Additional key points:
The weld-on hinges also be know as bullet hinges, weldable hinges.
·  The weld-on hinges have iron/brass bushing & iron/brass grease zerk.
·  The weld-on hinges have high loading capacity.
·  The grease zerk could be used for adding the lubricating oil, which could running more smoothly and silent.
·  The surface has been coated with anti-rust oil.
SIZE&TYPES
60*10
120*16
80*12
140*16
100*12
100*18
80*14
105*28
100*14
80*13
80*16
100*13
100*16
Customize
BULLET WELDING  HINGE WITH GREASE NIPPLE
Spacer: One Sample as left picture
Material: Iron/Customize
Size: 60MM/80MM/100MM/120MM/150MM/180MM
Surface treatment: Brushed/ Zinc plated
Application:  Gates, trailers, commercial vehicles, steel doors, out doors.
LIFT-OFF WELDING HINGE WITHOUT ZERK
Ball Bearing: One -Sample as left picture
Material: Iron/Steel Customize
Size:60MM/80MM/100MM/120MM/150MM/180MM
Surface treatment: Brushed/ Zinc plated
Application: Gates, trailers, commercial vehicles, steel doors, out doors.
Company Profile
In 2006, HangZhou XIHU (WEST LAKE) DIS.CZPT HARDWARE CO., LTD (QD HTS) was established as the enterprise includes manufacturing factories and trading company. On the strength of the top class product, highly professional service, proven technique and the unshakable loyalty to the customers, QD HTS has been recognized by public of world-wide.
Start from the padlock manufacturing, QD HTS continues to develop new products and expand the business area for enjoy every customer's demand. Hinge, knob lock, and many other types hardware joined and put on our competitive product list. Which also proofs QD HTS great capacity of using container space.Never the less, the strictest quality control is our unbreakable creed that we followed in past 15 years, and it will still be in future.
QD HTS is very simple, quality is our creed, craftsman spirit as our base, honesty is our attitude and fair trade is our discipline. To QD HTS, the reputation is the best treasure and much more valuable than any currency in the world.
Therefore, depend on fully confidence and qualification, QD HTS deserves to be your cooperative partner in long-term business. 
With an honesty heart, QD HTS is expecting your contact. Thank you.
 
Our Advantages
Reputation is the unparalleled treasure than any currency in the world.
Follow the growth of HTS, the manufacturing expanded from padlock to hinge and knob lock. Meanwhile, base on the rising of customers' requirement, a wide variety hardware products and other reliable suppliers joint our cooperation, such as: handle, cylinder, and door lock. The increasingly complex list bring new challenge of maximum using the container space. However, by HTS experience employees, the challenge becomes advantage that shows our capacity of arranging various kinds of products and effective using container space for every customer. Compare with other traditional suppliers, HTS provides higher level service for support customers to reduce the cost on shipping. Beside the quality products, which is also the obvious advantage of HTS.
 
As the business range expands, a growing number of business people become our clients, our cooperators, and our friends. Whatever the distance, QD HTS products and service always be with you.
 
FAQ
1.Q: Are you trading company or manufacturing factory?
A: We are manufacturing factory. We also have trading company which is QD-HTS subsidiary company. Therefore, clearly, we have advantage of factory and the organizing capacity of trading company. The most of favorable price and wide range of production.   
2 .Q: Why Choose QD-HTS ?
A: The reason is strong and clear: Almost 20 years matured technics, Custom Made, wide produce range can enjoy every custom demand. Most importantly, 100% Quality Assurance and great experienced in the capacity of fully use the container space, guarantee the highest cost-effective products and services for you.
3.Q: What's the MOQ for the first time purchasing from QD-HTS?
A: QD-HTS always offer the lowest MOQ to customers. However, QD-HTS has many kinds of hardware production, therefore, please contact with us.
4.Q: Before purchasing, how can we get to know the quality of QD-HTS?
A: we glad to express the sample to you for show our guaranteed quality. Also, it will bring the best reason for you to choose QD-HTS.
5.Q: What's the price term?
A: FOB/CIF, according to customer's requirement, there is always 1 method meet your need.
6.Q: What's the payment terms:
A: Same as public accepted rules, T/T or L/C
7.Q: How long is your delivery time?
A:  Mostly, 40-45 days for first order, 25-30 days for the coming order.
 
8.Q: What should we do if goods are received with some quality problems?
A: Every product must be pass the strictest quality checking before loading. However,  if you receive the defective product, please kindly email the references made by photo, video or explanation. QD-HTS will response immediately and begin to analyze the problem with you. Then, QD-HTS will bring the reasonable compensation and our deeply apology to you.
The Benefits of Using Self-Lubricating Bushings for Your Next Pivot
Like any other auto part, control arm bushings wear out over time. This results in an increase in irritating vibrations that can be dangerous in severe cases. The bushings in the control arms also wear out due to the stress that extreme driving conditions put on the control arms. Additionally, environmental factors and oversized tires tend to transmit more vibration through the bushing than conventionally sized tires. Whatever the cause, bushings can be the source of many problems.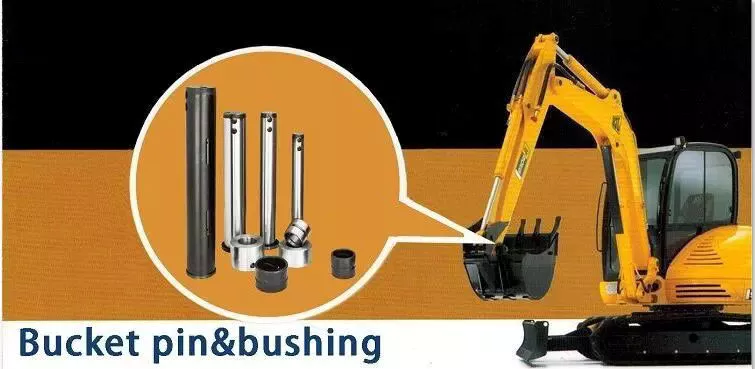 wear and cracking
The main cause of dry valve side bushing cracking is a mismatch in thermal expansion of the core and flange. This situation can seriously compromise the safety of the power system. To improve the safety of dry valve side bushings, the crack development of epoxy impregnated paper under various conditions was investigated. A coupled thermomechanical simulation model was also used to study the cracking process.
The first step in diagnosing the cause of bushing wear and cracking is a visual inspection. The bushing of the lower control arm is fixed to the frame by a bracket. If there are any visible cracks, it's time to replace the bushing. However, there is no need to replace the entire suspension. In some cases, worn bushings can cause a variety of problems, including body lean, excessive tire wear and cornering noise.
Maintenance free
If you're considering maintenance-free bushings for your next pivot, you'll be wondering what to look for in these components. The bushing protects the housing from corrosion and keeps the bushing under pressure. However, many users are not familiar with what these components can do for their applications. In this article, we'll look at several examples of truly maintenance-free pivots and discuss their requirements.
One of the most popular types of maintenance-free bushings are flanged and parallel. Unlike worm gear bushings, these self-lubricating metal bearings are ideal for a variety of applications and conditions. They reduce failure and downtime costs while providing the long-term lubrication required by other types of bushings. Since these sleeves are made of lead-free material, they are RoHS compliant, which means they are environmentally friendly.Another common maintenance-free bushing is plastic. This material is easier to find off-the-shelf and relatively inexpensive to produce. However, it is not suitable for high load applications as it will crack under heavy loads and damage mating parts. Plastics can also deviate if the manufacturing process is imprecise. Plastic bushings can also crack when subjected to high loads.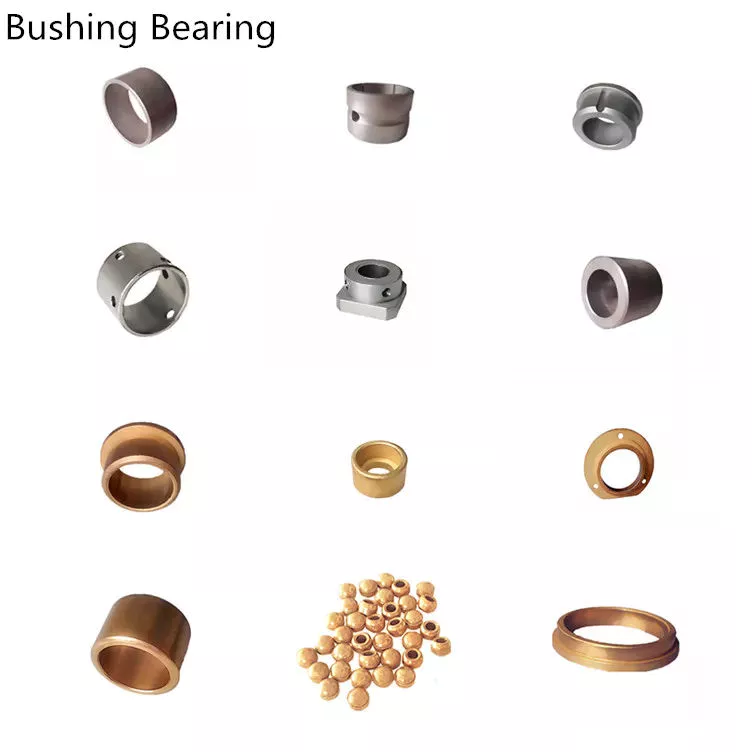 self-lubricating
When using a self-lubricating bushing, there is no need to apply grease to the bushing. Oily liquids tend to attract dirt and grit, which can wear away the graphite prematurely. By eliminating the need for regular lubrication, you will reduce equipment maintenance costs. This article will explore the benefits of self-lubricating bushings. You will love your kindness.
Self-lubricating bushings have a strong base material to withstand radial bearing pressure while providing shaft support at the contact surfaces. The material also has good fatigue properties and low friction motion. Self-lubricating bushings can be used in environments with high temperatures and aggressive media. These products can also withstand enormous pressure. When using self-lubricating bushings, it is important to select the correct material.
The main advantage of using self-lubricating bushings is ease of maintenance. They don't require oil to run and are cheaper to buy. Their main benefit is that they can significantly reduce your machine running costs. These bearings do not require oiling operations, reducing maintenance costs. These bearings also offer a simplified mechanical design due to their thin walls and high load capacity. In addition, they reduce noise levels while maintaining excellent wear resistance. Plus, their materials are ROHS compliant, which means they don't require oil.
Hydropower installations are another area where self-lubricating bushings have proven their advantages. They reduce maintenance costs, extend equipment life, and improve environmental benefits. For example, the Newfoundland Power Company uses self-lubricating bushings in the gates of its hydroelectric power plants. These self-lubricating bushings eliminate grease from entering waterways and tailraces. As a result, power companies are able to reduce maintenance and costs.
compared to cartilage in the human body
What is the difference between tendon, bone and cartilage? Human cartilage is composed of collagen and elastic fibers. In contrast, fibrocartilage contains more collagen than hyaline cartilage. Both cartilage types are composed of proteoglycans, which have a protein backbone and glycosaminoglycan side chains. These components work together to provide structure and flexibility to the cartilage.
Bone is a combination of living and dead cells embedded in a matrix. The outer hard layer of bone is dense bone, and the inner layer is spongy, containing bone marrow, blood vessels, nerves, etc. Bone contains both organic and inorganic substances, and this process of hardening of the matrix produces bone. On the other hand, cartilage consists of chondrocytes and a matrix composed of collagen and elastin fibers. Compared to bone, cartilage is yellow and contains elastic fibers.
Although bone and cartilage are structurally identical, cartilage is more flexible. It is mainly found in the joints and respiratory system and requires flexibility. Its ingredients include collagen and proteoglycans, which provide compression and abrasion resistance. Furthermore, connective tissue is composed of cells, fibers and matrix.
The basic substance of cartilage is chondroitin sulfate, which is derived from animals. Although cartilage grows more slowly than bone, its microstructure is less organized. There is a fibrous sheath covering the cartilage, called the perichondrium. The molecular composition of the ECM plays an important role in the function of cartilage. The collagen matrix is ​​important for cartilage remodeling and consists of changes in the collagen matrix.

Compared to metal-on-bone contact
Both metal-on-bone contact are known to cause a significant increase in the pressures in a joint. To compare the two, we first calculated the joint contact pressures in each model and compared them. The results of this study support previous research on this subject. The following sections discuss the benefits of both types of contact. They also outline some key differences between the two.