Product Description
High Precision European Standard Customized Bushing Steel 1610 1615 Taper Lock Bush 
Taper Lock Bush model as below:
 Europer standard  TB type: 1008,1108,1210,1215,1310,1610,1615,2012,2517,2525,3571,3030,
3535,4040,4545,5050,6050, 7060, 8060, 10085, 125710
American standard TB type: 1008, 1108, 1210, 1215, 1610, 1615, 2012, 2517, 2525, 3571, 3030, 3535, 4040, 4545, 5050
American standard QD type: JA, SH, SDS, SD, SK, SF, E, F, J, M, N, P
American standard STB type: G, H, P1, P2, P3, B, Q1, Q2, Q3, R1, R2, S1, S2, U0, U1, U2, W1, W2
American standard XTB type: XTB15, XTB20, XTB25, XTB30, XTB35, XTB40, XTB45, XTB50, XTB60, XTB70, XTB80, XTB100, XTB120
Wheel hub: BF, SM, WH, WA, WM, W, H-QD, H-STB, HB, H-XT, K, S. 
Material of Taper Bush: Cast Iron, GG22, GG25, steel(45)
Feature of Taper Bush:
*Easy on-easy off;
*Machined to high precise tolerance;
*A full range of both metric and inch sizes taper bushes are available;
*ISO9001:2008 certificated;
*Most of our Taper lock bushes are exported to Europe and North America.
Taper Lock Bolt On Flange Cast Iron Metal Black-phosphated Bore 24mm WIth Key Sleeve QD Type JA-24MM Taper Lock Bush
OUR SERVICE:
1) Competitive price and good quality
2) Used for transmission systems.
3) Excellent performance, long using life
4) Could be  developed according to your drawings or data sheet
5) Pakaging:follow the customers' requirements or as our usual package
6) Brand name: per every customer's requirement.
7) Flexible minimum order quantity
8) Sample can be supplied
MAIN PRODUCTS:
1) Timing Belt Pulley (Synchronous Pulley), Timing Bar, Clamping Plate;
2) Forging, Casting, Stampling Part;
3) V Belt Pulley and Taper Lock Bush; Sprocket, Idler and Plate Wheel;Spur Gear, Bevel Gear, Rack; 
4) Shaft Locking Device: could be alternative for Ringfeder, Sati, Chiaravalli, Tollok, etc.;
5) Shaft Coupling:including Miniature couplings, Curved tooth coupling, Chain coupling, HRC coupling,              Normex coupling, Type coupling, GE Coupling, torque limiter, Universal Joint; 
6) Shaft Collars: including Setscrew Type, Single Split and Double Splits;
7) Timing Belt: including Rubber and PU timing belts for industrial;
8) Other customized Machining Parts according to drawings (OEM).
Company Information
ZheJiang Mighty Machinery Co., Ltd. specializes in manufacturing Mechanical Power Transmission Products.
We Mighty is the division/branch of SCMC Group, which is a wholly state-owned company, established in 1980.
About Mighty:
-3 manufacturing factories, we have 5 technical staff, our FTY have strong capacity for design and process design, and more than
70 workers and double shift eveyday.
-Large quality of various material purchase and stock in warhouse which ensure the low cost for the material and production in
time.
-Strick quality control are apply in the whole prodution. we have incoming inspection,process inspection and final production
inspection which can ensure the perfect of the goods quality.
-14 years of machining experience. Long time cooperate with the Global Buyer, make us easy to understand the csutomer and handle the export.
MIGHTY's products are mainly exported to Europe, America and the Middle East market. With the top-ranking management, professional technical support and abundant export experience, MIGHTY has established lasting and stable business partnership with many world famous companies and has got good reputation from worldwide customers in international sales
FAQ
Q: Are you trading company or manufacturer ?
A: We are factory, also do trading company business. Because our company do export 36years, having our own factories, also cooperated with other many factories.
Q:What's the MOQ?
A:We have not a clear limit,1 or 2pcs is available.
Q: How long is your delivery time?
A: 3-5 days via DHL, TNT, UPS, FEDEX. 
Diffirent based on the diffirent countries of customers via CZPT shipping.
Q: Do you provide samples ? is it free or extra ?
A:yes,we provide free samples for checking the build quality and real performance of our products,the freight need to be covered by customer.
Q: What is your terms of payment ?
A: T/T, Paypal, L/C, D/P, D/A, Western Union, etc., all decided by customer's requirements.
 We warmly welcome friends from domestic and abroad come to us for business negotiation and cooperation for mutual benefit.To supply customers excellent quality products with good price and punctual delivery time is our responsibility.
 
What is the purpose of the bushing?
If you notice the truck making noises when cornering, the bushings may be worn. You may need to replace the ball joint or stabilizer bar, but a simple inspection will reveal that the noise is coming from the bushing. The noise from a worn bushing on a metal joint can mimic the sound of other problems in the suspension, such as a loose stabilizer bar or a failed ball joint.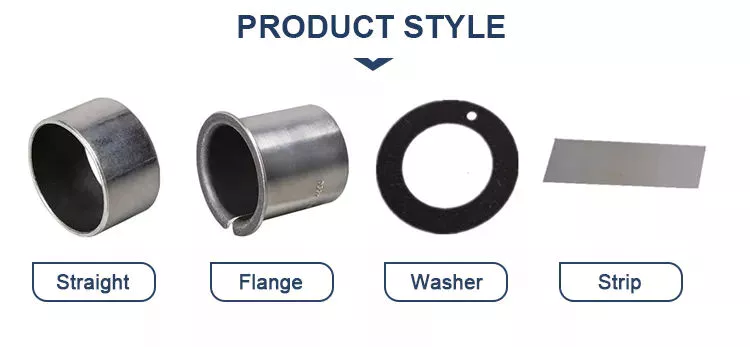 Function
What is the purpose of the bushing? They play an important role in the operation of various mechanical parts. Their main functions include reducing the clearance between the shaft and the bearing and reducing the leakage of the valve. Bushings are used in different ways to ensure smooth operation and longevity. However, some new designers don't appreciate the functionality of the case. So let's discuss these features. Some of their most common applications are listed below.
First, the shell does a lot of things. They reduce noise, control vibration, and provide amazing protection for all kinds of industrial equipment. Large industrial equipment faces more wear, vibration and noise, which can render it completely inoperable. Bushings help prevent this by reducing noise and vibration. Bushing sets also extend equipment life and improve its performance. Therefore, you should not underestimate the importance of the casing in your device.
Another common function of bushings is to support components during assembly. In other words, the bushing reduces the risk of machine wear. In addition to this, they are superior to bearings, which are notoriously expensive to maintain. However, they are still useful, and their versatility cannot be overemphasized. If you're considering installing one, you'll be glad you did! These products have become a necessity in the modern industrial world. If you're wondering how to choose one, here are some of the most common bushing uses.
Electrical bushings are an important part of many electrical equipment. They carry high voltage currents through the enclosure and provide an insulating barrier between live conductors and metal bodies at ground potential. They are made of a central conductive rod (usually copper or aluminum) and surrounding insulators made of composite resin silicone rubber. Additionally, the bushings are made of various materials. Whether copper, aluminum or plastic, they are an important part of many types of electrical equipment.
type
There are several different types of bushings on the market today. They may be cheap but they are of good quality. These products can be used in telephones, cable television, computer data lines and alarm systems. The key to buying these products online is finding the right appliance store and choosing a high-quality product. An online appliance store should have comprehensive information and ease of use. For the right electrical bushing, you should look for reliable online stores with the best prices and high quality products.
Capacitive grading bushings use conductive foils inserted into paper to stabilize the electric field and balance the internal energy of the bushing. The conductive foil acts as a capacitive element, connecting the high voltage conductor to ground. These types of bushings are sometimes referred to as capacitor grade bushings. Capacitive grading bushings are usually made of paper impregnated with epoxy resin or mineral oil.
When buying enclosures, you should know how they are used. Unlike ball bearings, bushings should be stored upright so that they are in the correct working position. This is because horizontal placement can cause air bubbles to form in the fill insulation. It is also important to store the bushing properly to prevent damage. The wrong way to store these components can result in costly repairs.
In addition to the physical structure, the bushing insulation must also be effective over the long term. It must resist partial discharge and working electric field stress. The material and design of the bushing can vary widely. Early on, porcelain-based materials were popular in bushing designs. Porcelain was chosen because of its low cost of production and very low linear expansion. Ceramic bushings, on the other hand, require a lot of metal fittings and flexible seals.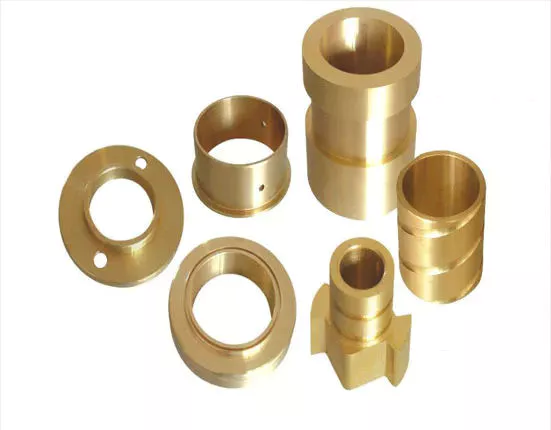 Durability
The RIG 3 Bushing Durability Test Standard simulates real-world service conditions for automotive bushings. This three-channel test standard varies casing loads and stresses by applying a range of different load conditions and various control factors. This test is critical to the durability of the case, as it accurately reproduces the dynamic loads that occur during normal use. This test is a key component of the automotive industry and is widely used in many industries.
The Advanced Casing Model has 5 modules to address asymmetry, nonlinearity, and hysteresis. This model also represents the CZPT lag model. The model can be parameterized in the time domain using MATLAB, and the results can be exported to other simulation software. The developed bushing model is a key component in the durability and performance of vehicle suspension components.
A conductive material is coated on the inner surface of the sleeve. The coating is chosen to conduct a certain amount of current. The conductive path extends from the blade spacer 126 to the sleeve projecting edge 204 and then through the housing 62 to the ground. The coating is made of a low friction material and acts as a wear surface against the bushing sidewall 212 and the housing 62 .
Another important factor in a bushing's durability is its ability to friction. The higher the operating speed, the greater the load on the bushing. Since bushings are designed for lighter loads and slower speeds, they cannot handle large loads at high speeds. The P-max or V-max value of a bushing is its maximum load or speed at 0 rpm. The PV value must be lower than the manufacturer's PV value.
price
If you need to replace the bushing on the control arm, you should understand the cost involved. This repair can be expensive, depending on the make and model of your car. Generally, you should pay between $105 and $180 for a replacement. However, you can choose to have it done by a mechanic at a lower cost. The labor cost for this job can be around $160, depending on your automaker.
The cost of replacing the control arm bushings can range from $200 on the low end to $500 on a luxury car. While parts are cheap, labor costs are the highest. Mechanics had to remove suspension and wheel assemblies to replace bushings. If you have some mechanical knowledge, you can replace the bushing yourself. Control arm bushings on the wheel side are usually about $20 each. Still, if you're not a mechanic, you can save money by doing it yourself.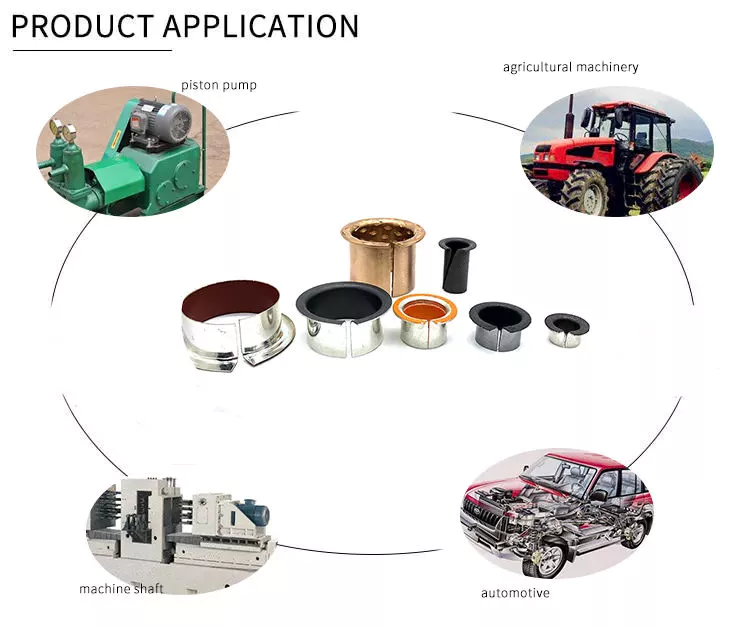 Install
Press-fit bushings are installed using a retaining ring with a diameter 0.3/0.4 mm larger than the inner diameter of the bushing. To ensure accurate installation, use a mechanically driven, pneumatic or hydraulic drill and insert the bushing into the appropriate hole. This process is best done using mounting holes with drilled holes for the clamps. Make sure the mounting hole is in the center of the bushing and free of debris.
Once the bushing is positioned, use a vise to install its nut. A cold bushing will compress and fit the shell better. Place the sleeve in the refrigerator for at least 24 hours to aid installation. After removing the bushing from the refrigerator, make sure it has enough diameter to fit into the enclosure. Next, place the opposite socket into the enclosure and use it as a stand. After a few minutes, the bushing should be fully seated in the housing.
Install the new bushing into the housing hole. If the previous 1 had a metal case, insert the new 1 through the taper. Always lubricate the inner and outer surfaces of the bushing. Then, apply pressure to the inner metal sleeve of the new bushing. You may notice that the new bushing does not exactly match the housing hole. However, that's okay because the outer diameter of the bushing is larger than the outer diameter of the hub drive.
The installation of the bushing requires the use of the hydraulic unit 16 . Hydraulic unit 16 is located near the #1 journal of the camshaft and extends from #2 to #7. Hydraulic fluid forces piston 22 away from the outer end of cylinder 20 and pushes shaft 14 forward. The shaft is then moved forward, pushing the bushing 17 onto the piston. Multiple bushings can be installed in a single engine.