Product Description
Product Description
IMPORTANT NOTICE: FOR THE BEST VIEW OF ALL PRODUCTS, PLEASE CONTACT WITH US FOR SAMPLE BOOK.
Product name: Heavy duty hinge Steel Bullet Welding Weld-on Teardrop Weldable Hinge Add Grease Nipple Zerk with Spacer or Ball Bearing
QDHTS is worthy of your choice and decision, because every piece of QDHTS hinge must satisfy the following conditions:
Internal processing: GREASED from factory to ensure , silky smooth, soft-close-like door swing operation.
Ball bearing: Extremely SMOOTH and QUIET operation, perfect for any commercial or intensively used door.
Material: EXTRAODINARY CONSTRUCTION – These door hinges are made of high-quality iron, solid and durable, you would be surprised how Long-Lasting it gonna be. The STRONG Riveted Pin also provides additional security.
NO Squeak Ever – Our door hinges are specifically manufactured with Electroplating Coatings. They are HIGHLY RUST RESITANT and include the damping oil feature which is built to reduce metal-to-metal friction.
Surface treatment: Attention to DETIAL: Truly best-in-class finish, styling and performance.
Screws :The screws are propery finished to match EXACT COLOR of the door hinges.
Packing: Each pair of hinges comes individually packaged in polybag to maintain its finish surface intact unlike no other.
Additional key points:
The weld-on hinges also be know as bullet hinges, weldable hinges.
·  The weld-on hinges have iron/brass bushing & iron/brass grease zerk.
·  The weld-on hinges have high loading capacity.
·  The grease zerk could be used for adding the lubricating oil, which could running more smoothly and silent.
·  The surface has been coated with anti-rust oil.
SIZE&TYPES
60*10
120*16
80*12
140*16
100*12
100*18
80*14
105*28
100*14
80*13
80*16
100*13
100*16
Customize
BULLET WELDING  HINGE WITH GREASE NIPPLE
Spacer: One Sample as left picture
Material: Iron/Customize
Size: 60MM/80MM/100MM/120MM/150MM/180MM
Surface treatment: Brushed/ Zinc plated
Application:  Gates, trailers, commercial vehicles, steel doors, out doors.
LIFT-OFF WELDING HINGE WITHOUT ZERK
Ball Bearing: One -Sample as left picture
Material: Iron/Steel Customize
Size:60MM/80MM/100MM/120MM/150MM/180MM
Surface treatment: Brushed/ Zinc plated
Application: Gates, trailers, commercial vehicles, steel doors, out doors.
Company Profile
In 2006, HangZhou XIHU (WEST LAKE) DIS.CZPT HARDWARE CO., LTD (QD HTS) was established as the enterprise includes manufacturing factories and trading company. On the strength of the top class product, highly professional service, proven technique and the unshakable loyalty to the customers, QD HTS has been recognized by public of world-wide.
Start from the padlock manufacturing, QD HTS continues to develop new products and expand the business area for enjoy every customer's demand. Hinge, knob lock, and many other types hardware joined and put on our competitive product list. Which also proofs QD HTS great capacity of using container space.Never the less, the strictest quality control is our unbreakable creed that we followed in past 15 years, and it will still be in future.
QD HTS is very simple, quality is our creed, craftsman spirit as our base, honesty is our attitude and fair trade is our discipline. To QD HTS, the reputation is the best treasure and much more valuable than any currency in the world.
Therefore, depend on fully confidence and qualification, QD HTS deserves to be your cooperative partner in long-term business. 
With an honesty heart, QD HTS is expecting your contact. Thank you.
 
Our Advantages
Reputation is the unparalleled treasure than any currency in the world.
Follow the growth of HTS, the manufacturing expanded from padlock to hinge and knob lock. Meanwhile, base on the rising of customers' requirement, a wide variety hardware products and other reliable suppliers joint our cooperation, such as: handle, cylinder, and door lock. The increasingly complex list bring new challenge of maximum using the container space. However, by HTS experience employees, the challenge becomes advantage that shows our capacity of arranging various kinds of products and effective using container space for every customer. Compare with other traditional suppliers, HTS provides higher level service for support customers to reduce the cost on shipping. Beside the quality products, which is also the obvious advantage of HTS.
 
As the business range expands, a growing number of business people become our clients, our cooperators, and our friends. Whatever the distance, QD HTS products and service always be with you.
 
FAQ
1.Q: Are you trading company or manufacturing factory?
A: We are manufacturing factory. We also have trading company which is QD-HTS subsidiary company. Therefore, clearly, we have advantage of factory and the organizing capacity of trading company. The most of favorable price and wide range of production.   
2 .Q: Why Choose QD-HTS ?
A: The reason is strong and clear: Almost 20 years matured technics, Custom Made, wide produce range can enjoy every custom demand. Most importantly, 100% Quality Assurance and great experienced in the capacity of fully use the container space, guarantee the highest cost-effective products and services for you.
3.Q: What's the MOQ for the first time purchasing from QD-HTS?
A: QD-HTS always offer the lowest MOQ to customers. However, QD-HTS has many kinds of hardware production, therefore, please contact with us.
4.Q: Before purchasing, how can we get to know the quality of QD-HTS?
A: we glad to express the sample to you for show our guaranteed quality. Also, it will bring the best reason for you to choose QD-HTS.
5.Q: What's the price term?
A: FOB/CIF, according to customer's requirement, there is always 1 method meet your need.
6.Q: What's the payment terms:
A: Same as public accepted rules, T/T or L/C
7.Q: How long is your delivery time?
A:  Mostly, 40-45 days for first order, 25-30 days for the coming order.
 
8.Q: What should we do if goods are received with some quality problems?
A: Every product must be pass the strictest quality checking before loading. However,  if you receive the defective product, please kindly email the references made by photo, video or explanation. QD-HTS will response immediately and begin to analyze the problem with you. Then, QD-HTS will bring the reasonable compensation and our deeply apology to you.
Bushing Application, Type and Compression Capability
Bushings are cylindrical bushings used in machinery. It prevents wear of moving parts and is often used as an enclosure. Bushings are also known as plain bearings or sleeve bearings. You may be wondering what these parts do and how they work, but this article aims to answer all your questions. We'll cover bushing applications, types and compression capabilities so you can choose the right 1 for your needs.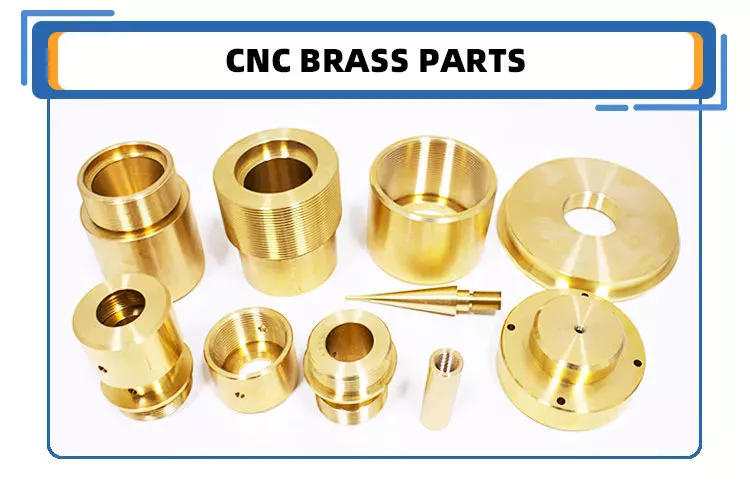 application
A bushing is a mechanical component that plays an important role in many different fields. In addition to being very practical, it helps reduce noise, vibration, wear and provides anti-corrosion properties. These properties help mechanical equipment in various ways, including making it easier to maintain and reducing its overall structure. The functionality of an enclosure depends on its purpose and environment. This article will discuss some of the most common applications of casing.
For example, in an aircraft, the bushing assembly 16 may be used for the bulkhead isolator 40 . The bushing assembly 16 provides the interfaces and paths required for current flow. In this manner, the sleeve assembly provides a secure, reliable connection between 2 objects with different electrical charges. They also prevent sparking by increasing the electrical conductivity of the component and reducing its resistivity, thereby minimizing the chance of spark formation.
Another common application for bushings is as a support shaft. Unlike bearings, bushings operate by sliding between 2 moving surfaces. As a result, they reduce friction and handling stress, reducing overall maintenance costs. Typically, the bushing is made of brass or bronze. The benefits of bushings are similar to those of bearings. They help extend the life of rotating machines by reducing frictional energy loss and wear.
In addition to identifying growth opportunities and minimizing risks, the Bushing Anti-Vibration Mounts Market report provides insights into the dynamics of the industry and its key players. The report covers global market size, applications, growth prospects, challenges and regional forecasts. The detailed section on Bushing Anti-Vibration Mounts industry provides insights on demand and supply along with competitive analysis at regional and country level.
type
There are several types of bushings. Among them, the SF6 insulating sleeve has the simplest structure and is based on composite hollow insulators. It also has several metal shielding cylinders for regulating the electric field within the enclosure and another for grounding the metal shield. In addition to being lightweight, this sleeve is also very durable, but the diameter of its shield electrode is very large, which means special installation and handling procedures are required.
Linear bushings are usually pressed into the bore of the shaft and provide support as the shaft moves in/out. Non-press-fit bushings are held in place by snap rings or pins. For certain applications, engineers often choose bushings over bearings and vice versa. That's why. Below are some common bushing types. If you need to buy, make sure you know how to tell them apart.
OIP bushings are used for oil-filled cable boxes, and oil-to-oil bushings are used for EHV power transformers. The main components of the OIP enclosure are shown in Figure 7a. If you are considering this type of bushing for your specific application, you need to make sure you understand your specific requirements. You can also consult your local engineering department for more information.
All types of bushings should be tested for IR and capacitance. The test tap should be securely attached to the bushing flange. If damaged bushings are found, replace them immediately. Be sure to keep complete records of the enclosure for routine maintenance and any IR testing. Also, be sure to pay attention to tan d and thermal vision measurements.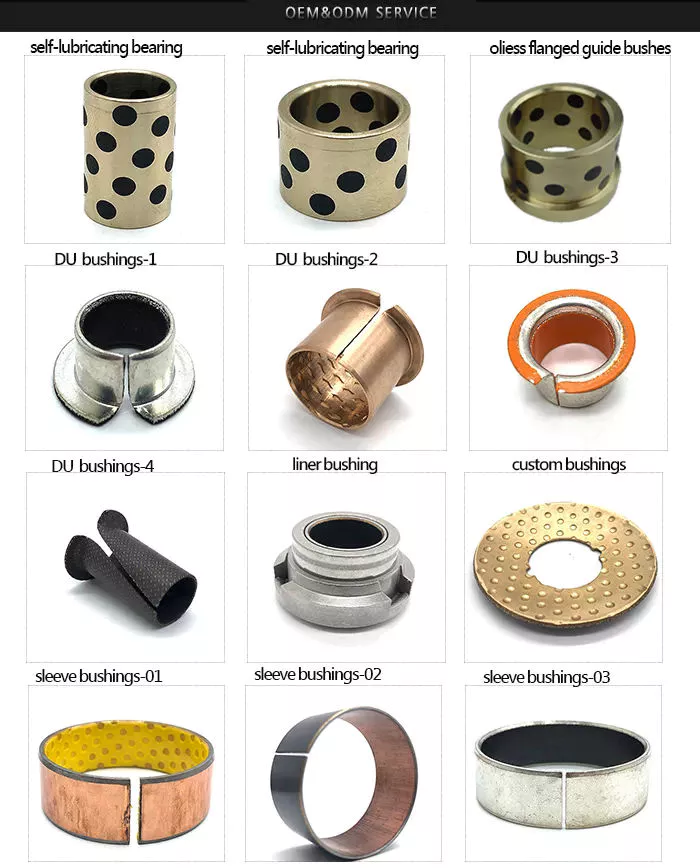 Compressive ability
There are several things to consider when choosing an enclosure. First, the material. There are 2 main types of bushings: those made of filled Teflon and those made of polyester resin. The former has the highest compressive strength, while the latter has a lower compressive capacity. If you need small amounts, glass-filled nylon bushings are the most common and best option. Glass-filled nylon is an economical material with a compressive strength of 36,000 lbs.
Second, the material used for the enclosure must be able to withstand the load. For example, bronze bushings can cause metal shavings to fall into the papermaking process. CG materials can withstand very high levels of moisture, which can damage bushings that require lubrication. Additionally, these materials can operate for extended periods of time without lubrication. This is particularly advantageous in the paper industry, since the casing operates in a humid environment.
In addition to the material and its composition, other characteristics of the enclosure must also be considered, including its operating temperature. Although frictional heat from moving loads and the temperature of the bushing itself can affect the performance of the bushing, these factors determine its service life. For high temperature applications, the PV of the enclosure should be kept low. On the other hand, plastic bushings are generally less heat resistant than metal bushings. In addition, plastic sleeves have a high rate of thermal expansion. To avoid this, size control is also important.
Low pressure bushings have different requirements. An 800 MVA installation requires a low voltage bushing rated at 14 000 A. The palm assembly of the transformer also features a large central copper cylinder for electrical current. The bushing must withstand this amount of current and must maintain an even distribution of current in the transformer tank. If there is a leak, the bushing must be able to resist the leak so as not to damage the transformer.
cost
The cost of new control arm bushings varies widely. Some parts are cheaper than others, and a new part is only $200. However, if you replace the 4 control bushings in your car, the cost can exceed $1,200. The cost breakdown for each section is listed below. If you plan to replace all four, the cost of each bushing may range from $200 to $500.
The control arm bushing bears the brunt of the forces generated by the tire and is parallel to the direction of the force. However, over time, these components wear out and need to be replaced. Replacing 1 control arm bushing costs between $300 and $1,200. However, the cost of replacing each arm bushing depends on your car model and driving habits. The control arm bushings should last about 100,000 miles before needing replacement.
The repair process for control arm bushings is time consuming and expensive. Also, they may need to remove the heat shield or bracket. In either case, the procedure is simple. Stabilizer bar brackets are usually attached with 1 or 2 mounting bolts. They can also be secured with nuts or threaded holes. All you need is a wrench to remove them.
The control arm bushings are made of 2 metal cylinders and a thick rubber bushing. These parts can deteriorate from potholes, off-roading or accidents. Because they are made of rubber, the parts are more expensive than new. Buying used ones can save you money because you don't need to install them yourself. However, if you do plan on fixing a luxury car yourself, be sure to find 1 that has a warranty and warranty.

maintain
To prevent your vehicle from overheating and leaking oil, a properly functioning bushing must be used. If the oil level is too low, you will need to check the mounting bolts to make sure they are properly tightened. Check gasket to ensure proper compression is applied, replace bushing if necessary. You should notify your vehicle manufacturer if your vehicle is immersed in oil. Whenever an oil leak occurs, it is very important to replace the oil-filled bushing.
Another important aspect of bushing maintenance is the detection and correction of partial discharges. Partial discharge is caused by current entering the bushing. Partial discharge can cause tree-like structures, cracks and carbonization in the discharge channel, which can eventually damage the casing. Early detection of these processes is critical to ensuring that your vehicle's bushings are properly maintained. Identifying and repairing partial discharges is critical to ensuring optimal operation, regardless of the type of pump or motor.
To diagnose casing condition, perform several tests. You can use tan d measurement, which is a powerful tool for detecting the ingress of water and moisture. You can also use power factor measurements to detect localized defects and aging effects. You can also check the oil level by performing an infrared check. After completing these tests, you will be able to determine if there is enough oil in the casing.
If the oil level in the transformer is too low, water and air may leak into the transformer. To avoid this problem, be sure to check the MOG and transformer oil levels. If the silicone is pink, replace it. You should also check the function of the oil pump, fan and control circuits annually. Check the physical condition of the pump and fan and whether they need to be replaced. Clean the transformer bushing with a soft cotton cloth and inspect for cracks.